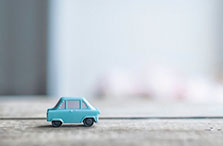 My early childhood consultation work brings together many of my areas of expertise. As an early childhood consultant, I assist early childhood program directors with organization and leadership development. I also assist program administration and staff with early childhood professional development in the areas of social and emotional development, early educator self-awareness and care, child development, authentic family partnerships, kindergarten readiness, specialty early childhood curriculum development, early childhood and giftedness, and infant, toddler and early childhood mental health. Furthermore, I serve as an early childhood mental health consultant.
I have specialized experience working with young gifted children, their families and schools. In my experience, young gifted children are misunderstood more often than any other age group of gifted people. Their natural tendencies often conflict with early education and parenting practices and appear as challenging behaviors, thus frustrating educators, parents and the young children themselves. Without appropriate understanding and early intervention, this misunderstanding can set the stage for a life path of educational, social and emotional marginalization. My consultation services in this area provide clarity, support and solutions for early childhood programs, early childhood educators and the parents of young children.
I have worked within many private and grant-funded collaborative partnerships focused on early intervention, early care and education, and early childhood mental health. Through the Colorado Department of Education, Colorado Shines and the Colorado Coaching Consortium, I am an approved early childhood trainer, credentialed early childhood professional and credentialed early childhood coach. I have also completed the requirements for providing early childhood reflective supervision to early childhood professionals.